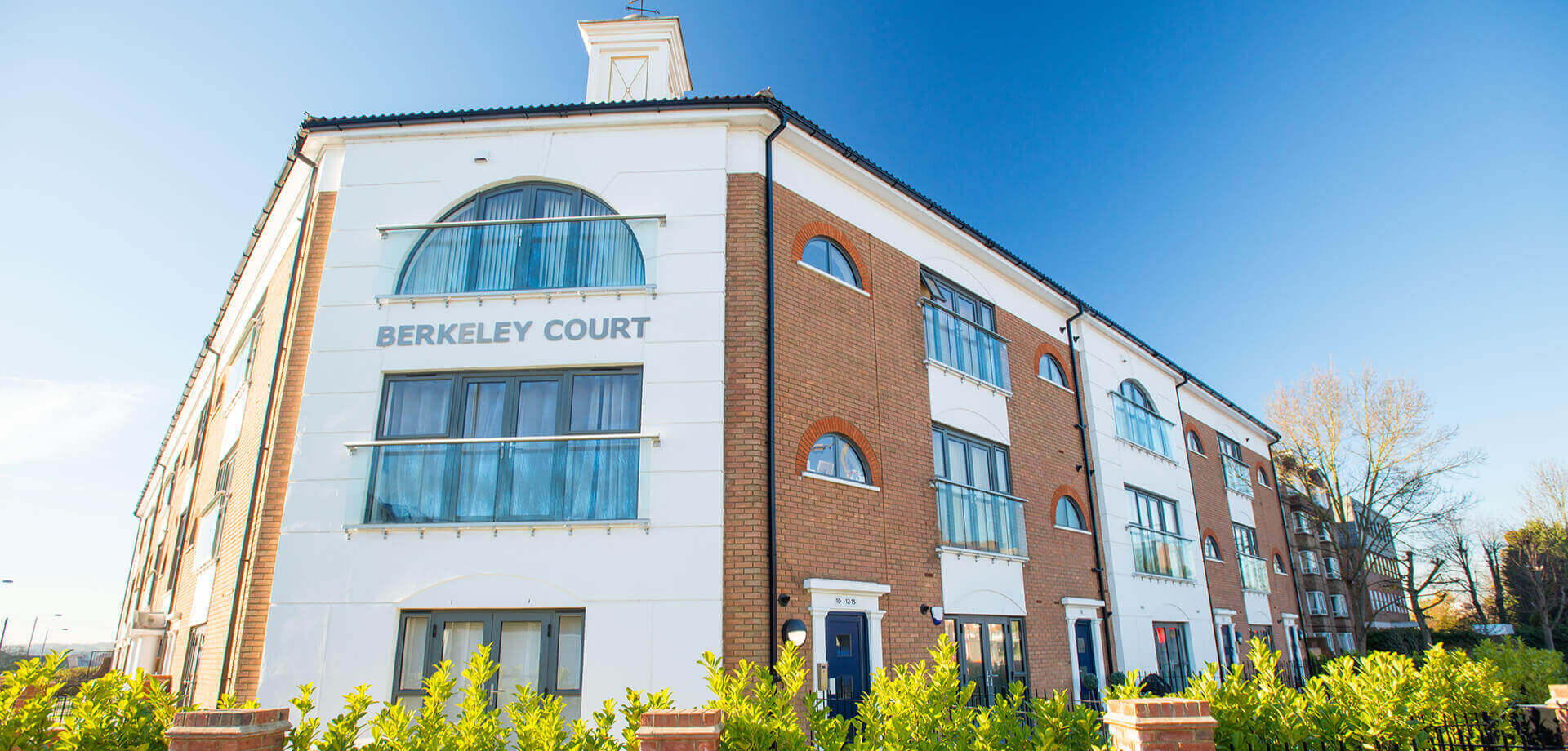 1st class
products

1st class
workmanship

1st class
service
The finest double glazing companies in Kent
You can choose your new windows, doors or conservatory it's important you get the best double glazing product for your home. We pride ourselves on listening to our customers to ensure that they get a product that matches the style of their Orpington, Kent property. Since we were established in 2003, we have built a reputation for the best quality double glazing, high quality service and for exceptional value. We have many happy customers across the South-East including Bromley, Sevenoaks, Sidcup, Bexley, Tunbridge Wells and Tonbridge.
We don't have a vast administrative department, just a small, efficient team that has years of experience within the double glazing and home improvements industry. From your very first appointment until the final finishing touch, we'll provide the knowledge, support and expertise you need to transform your home and enhance your Orpington, Kent living space.
Take a look at our coverage area, then call us or fill in the form below to arrange your free no-obligation quote.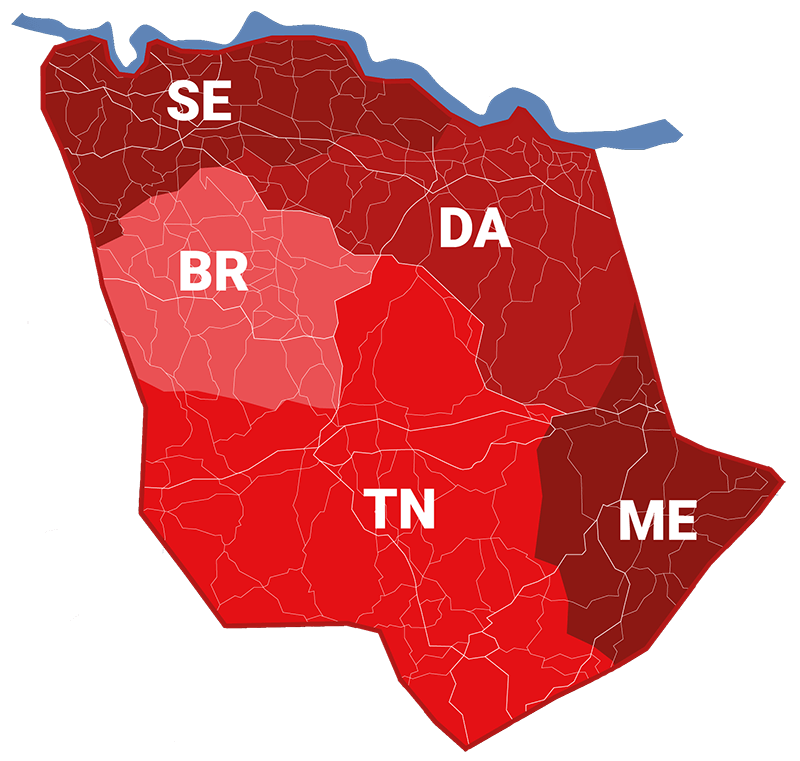 Your free no-obligation double glazing quote in Kent is just a click away.
If you request a FREE quote for double glazing we promise you will be pleasantly surprised. You'll get the highest quality product that will improve your home and may even save you money on your energy bills!
Have a question? Come and visit us at our High Street showroom or call us now on 01689 829 600.
Our phones are manned from 8am to 4pm Monday to Friday, you can leave a message outside of these hours or send us an email to info@1stscenic.co.uk and we will contact you as soon as possible.
Our products and workmanship are chosen and trusted by fellow home improvement companies throughout the South East. They rely on us to provide the home improvement solutions that they themselves can be proud to present. Their reputations rely on us – and we never let them, nor their customers down. Find out how our team can work alongside yours with excellent trade packages that deliver on price point and product quality.
When you invest in your home and everyday living, you need to know that both the products used, and the craftsmanship used to install them, are exhaustively insured. As a member of GGFi, our workmanship is fully insured for ten full years, and every one of our products is accompanied with an un-negotiating warranty. If you're searching for double glazing companies in Kent, your search may well begin and end with us.
We don't believe in drawn out meetings designed only to pressurise. We don't employ sales people. We invest in knowledgeable, friendly estimators – consultants who come to your home to discover what you're trying to achieve and discuss how we can exceed your expectations to delight, not merely satisfy.
We can handle every size of project – From the smallest of home improvements, to the largest of developments and our quotations are always free – free from charge and obligation; and we'll always present our very best price first (we won't save a cheaper quote for later if you're unsure whether to move ahead).
We've come to be known for our approach – read what our happy customers have to say about this and our commitment to customer service on Checkatrade.com.
What do our customers think?
"Using a member of DGCOS gives you the trust, confidence and peace of mind you deserve."
George Clarke – DGCOS Ambassador
We are members of DGCOS the Ombudsman Scheme for the double glazing industry offering you extensive safeguards and protection including:
Accredited Installers
Deposit Protection
Free Advice Line
Ombudsman Protection
Follow this link to read more about this fantastic scheme which is designed to give you peace of mind.
A rewarding installation and a heart felt thanks
1st Scenic recently donated and installed a Door-Stop, 4 Square, Slam-Lock door to a deserving family from Chislehurst as part of a project for the BBC One series 'DIY SOS: The Big Build'
This installation was used as part of a life changing transformation to their home, and they kindly left this wonderful review on Checkatrade:
"New door fitted for BBC DIY SOS project, my family were lucky recipients. This company just went above and beyond. They did not stop until everything was perfect.
We'll forever be indebted to them, my son can finally come through his front door.
Thank you guys!"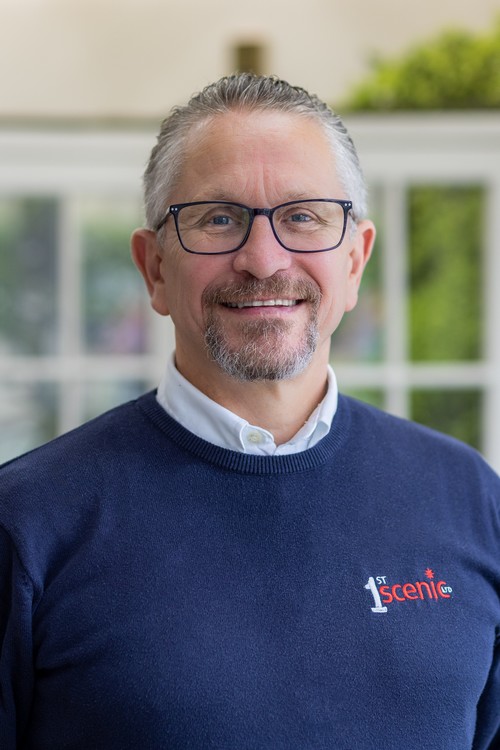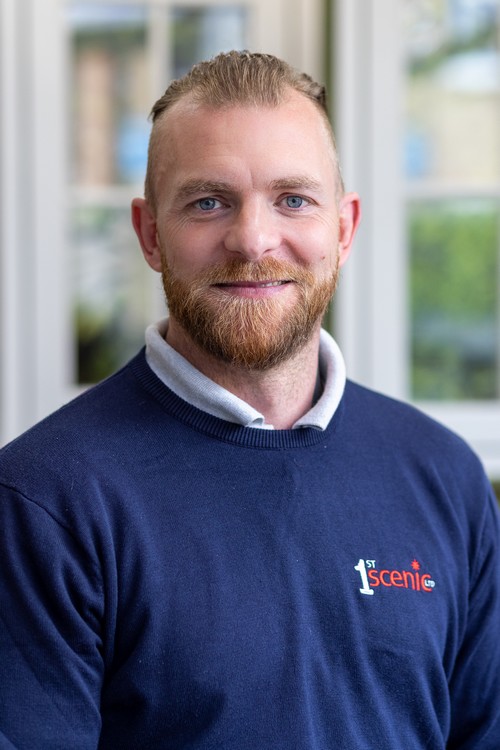 'We are incredibly proud of the reputation we have built over the years – however we will never take this for granted. We promise you that we will do everything we can to ensure that you have the best experience possible when you choose 1st Scenic.
We look forward to speaking with you soon.'
Dave & Rob