1st Scenic, Conservatory Company in Kent
Conservatories have changed, evolved and advanced – no longer are they cold, uninhabitable spaces all winter through. Today they can transform your living space – serving as an inviting room for the every day. For entertaining, for dining, for relaxing or working. When choosing from conservatory companies, we serve as a leading choice where customers seek the most from their modern day conservatory.
Welcome to the 21st century conservatory – the revolution of your home life awaits
Our designs span every major conservatory style, including: Edwardian, Victorian, Gable End, P Shape and T Shape. Which may be best suited to your needs will depend on the ways in which you wish to use your conservatory, in addition to the space available. No matter how you imagine yourself, and your family, in a conservatory that enhances your everyday life – our team are waiting to consult you on the style, design and material choices that will make your conservatory, your own. This tailored approach is just another way in which we define ourselves from the remainder of conservatory companies.
We're with you – from design to construction, and beyond
We work alongside you from the very first consultation onto completion, there for every step, ensuring that the completed conservatory is all that you initially envisaged. And our service doesn't end there. We've developed quite the reputation for stellar after-care and support, too (read our customer reviews).
1st Scenic conservatories – your 1st choice (here's why)
Trying to choose between conservatory companies? Here are three solid reasons why you may want to consider us as your first and only choice:
1.
We don't begin with materials, specifications and diagrams – we begin with you.
You haven't chosen to invest in a conservatory for the wondrous materials that are available, nor for the impressive specifications of our construction. You want an extension of your living space – and it is this that we begin with.
2.
1st Scenic estimators are experts in home improvement knowledge – not specialists in sales techniques
Don't expect anything but professionalism from our team – we never pressurise, or speak in jargon. Our price points are sharp and our best price is provided first time, every time. Suffice to say that you could find yourself in a stunning conservatory for far less of an investment than you may imagine.
3.
We offer a conservatory design service that is completely free from charge
Our designs will be painstakingly developed from your ideas and guidance – mapping out every technicality and spec that forms the blueprint for your envisaged conservatory. However, you need not pay a penny until you've seen and approved our designs – for complete peace of mind that we can deliver on all that we promise.
Shall we begin?
Let's talk about your ideas – get in touch with the 1st Scenic team. Call on 01689 829 600 or email us via info@1stscenic.co.uk and we'll be back in touch as soon as possible.
What do our customers think?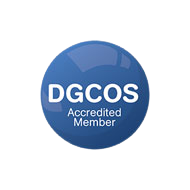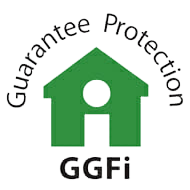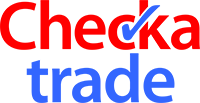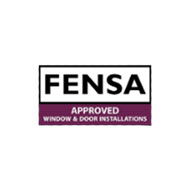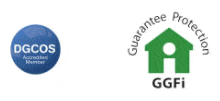 Frequently asked questions about conservatories
Do you need planning permission for a conservatory?
Whether or not planning permission is required for a conservatory depends on a range of factors, including its size and location. It's worth consulting an expert to find out if your proposed design needs permission.
What is a conservatory?
A conservatory is a structure that is attached to an existing building and is built from more than 60% glass. They take full advantage of natural light and provide a functional room that can be enjoyed all year round.
What is the difference between a conservatory and an orangery?
Though often confused for one another, one key difference is that an orangery uses much less glass than a conservatory. Orangeries also tend to have flat roofs rather than the pitched roofs associated with conservatories.