Composite Front Doors in Kent
Composite doors are where the beauty of timber merges with the safety and security of modern door technology. We stock three options for your choice of composite doors, for either your front or rear entrance – with brands that each boast unique qualities and have been selected to provide extensive style choice and budget suitability. Here is an overview of each brand:
Solidor doors are both the greenest and most secure doors on the market – yet you shouldn't believe that practicality comes at the cost of beauty. When exploring your options for your composite door, there may be few that could rival this brand. Solidor are a name synonymous with exceptional style and design – visit the Solidor page to view a few stunning examples from their range.
Find out more about our Solidor doors
Door-Stop doors may be considered as our 'budget' range. However, they are by no means budget by nature. The ranges that they stock feature a wide variety of design approaches – ranging from the decidedly traditional to the out and out contemporary. They also benefit from especially short lead times.
Find out more about our Door-Stop doors
Hurst doors are manufactured by the UK's largest composite door manufacturer, ensuring that you'll have plenty of options to choose from. With more than 1,600 colours to consider, your brand-new door will be the perfect fit for your property and personal style. These doors are also extremely secure and boast excellent thermal efficiency. As a result, you can have total peace of mind when choosing from their range.
Find out more about our Hurst doors
The (many) persuasive practicalities of composite doors
Robust – Warm – Strong – Secure
The beauty of the composite doors that are available today, is rivalled only by the many compelling practicalities and advantages they provide. They are robust and durable, strong and secure and, most vitally during a time of rising energy bills, they are incredibly energy efficient.
How can we help?
Whether you have questions about our products or your home project, simply need some advice or are ready to book a consultation, we're right here when you need us. With leading brand names, we make for a compelling choice when looking for composite doors in Kent.
Contact our expert team and we'll assist you in any way we can. Call on 01689 829 600 or email us via info@1stscenic.co.uk.
You're also welcome to visit our showroom to see first-hand the quality and choice of our composite doors – find us at 35-37 High Street, Orpington in Kent.
Let's create your composite door
Our composite doors can be designed and customised for even the most specific of tastes – options include colour choices, hardware options, uPVC or wood grain finishes and many glass panel layouts.
Watch this video to learn more
What do our customers think?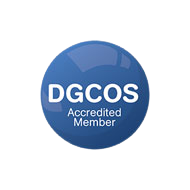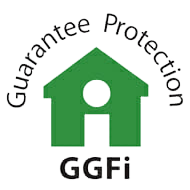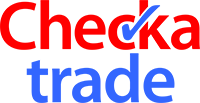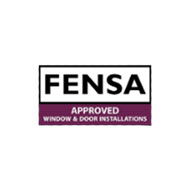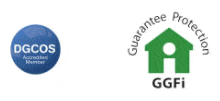 Frequently asked questions about composite doors
What is a composite front door?
A composite front door combines a range of different materials to produce a dense and durable door. Often, these doors are designed to look like wood, combining a classic appearance with modern performance.
Can you paint a composite front door?
Yes, paint will adhere to a composite door much more reliably than uPVC. If you choose to pursue this option, remember that thorough preparation will ensure the best possible finish.
What are composite doors made of?
As the name suggests, a composite door is made from a composition of many different materials, such as wood, uPVC, laminate, or GRP. The properties of these different materials make them highly durable.