We are a proud supporter of Stacey's Smiles

As a local family-run business we believe it's important to contribute to the wider community and are proud to support Kent-based charity Stacey's Smiles. This is the story of Stacey and an overview of the amazing work that the charity undertake in her name.
If you would like to make a donation, please click on the following link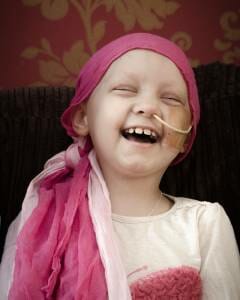 Stacey's story
Stacey Mowle was just four years old when she was diagnosed with Stage 4 Neuroblastoma cancer. Although reeling from the news, parents Warren & Samantha Mowle, and brother Jake, were determined to raise the funds needed for treatment outside of the UK – and with the aid of a charity and support of the local community, they went on to do so.
Sadly Stacey would never be healthy enough to travel for treatment outside the UK, and following 5 bravely fought years, Stacey passed away on the 6th March 2015.
Stacey's Smiles – a charity to leave a legacy
Stacey's Smiles was set up by Warren & Samantha as a tribute to their daughter. The organisation serves as a legacy that helps fellow Neuroblastoma Families. Today, their efforts include promoting awareness of the disease, as well as creating special memories for children and their families who are suffering from Neuroblastoma cancer. The remit of the charity is to bring families, communities and businesses together in order to achieve their goals, and spread the word about their efforts. At the core of which, is to simply bring smiles to children with Neuroblastoma cancer.
Patrons of the charity include football manager Harry Redknapp and singer Louis Tomlinson.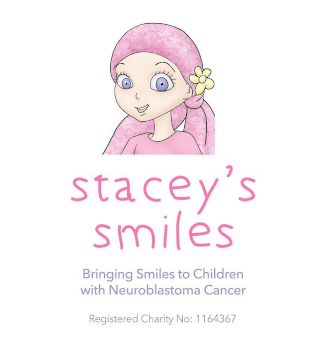 So, would you like to help too?
If so then there are many ways you can help which will cost either very little or nothing at all:
Stacey's Smiles would benefit from your experience, knowledge and skillset to raise awareness and funding
You could raise awareness by sharing their details on social media, raise awareness, even have their logo on your company website too
Like 1st Scenic, you could put Stacey's Smiles details, logo and contacts onto your own website
You may have contacts in media; radio, TV, newspapers, magazines, online media
You may want to ask Stacey's Smiles to be your chosen corporate charity and raise awareness to your clients
You might be in a position to provide sponsorship for one of their many exciting fundraising even
As important, Stacey's Smiles also supports local businesses by referring work to them from their 1000+ loyal supporter network, promoting businesses on our social media channels, working as "Partners not Pockets"
Take a look at some of Stacey's wishes