Our uPVC doors deliver on both beautiful design and impressive functionality – offering energy efficiency, sound insulation, weather resistance and durability. Available for installation for either your front or back door, and all backed up with a ten-year warranty on product and workmanship.
Create your own design – marvel at the options
An incredible number of combinations for a uniquely designed door – choose your colour (from a choice of 12); your design (with options for both the door style and glass type); and the style of handle, letterbox, knocker and additional door furniture (such as a door chain or hook).
Be inspired by the sheer number of options and create an individual entrance to perfectly suit the style of your home.
Our trusted suppliers
Our uPVC doors are created from Hallmark Panels and Hurst Plastics – manufacturers who have achieved an innovative breakthrough in door technology – merging style with security through impact resistant GRP and a rigid polymer sub frame. Ultimately this provides both design versatility, as well as strength.
Ready to speak with the team?
We're here when you're ready – to answer your questions, to demonstrate samples and to discuss your options – get in touch with the team today. With a stellar reputation and unwavering commitment to our customers, you'll soon discover why we lead the way amongst door suppliers. Call us on 01689 829 600 or email us via info@1stscenic.co.uk. Our showroom doors open every day of the week – between the hours of 7am and 4pm. Find us at 35-37 High Street in Orpington, Kent. There's no need to book ahead of time, simply call in to see us.
Security to be relied upon
Your home can never be too secure – and with industry-leading security features – such as a multi-point locking system, triple glazing, high performance hinges and impact resistant materials, you not only benefit from a beautiful uPVC door, but from complete peace of mind that your property is safe and secure.
Watch this video to learn more
What do our customers think?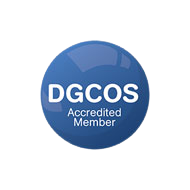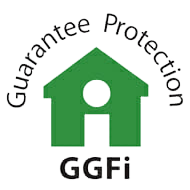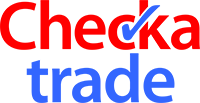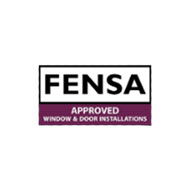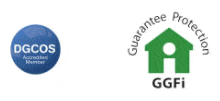 Frequently asked questions about uPVC doors
How to adjust the hinges on a uPVC door
The process for adjusting the hinges on your uPVC door will depend on both the door in question and the hinge used. In many cases, this can be complex and will benefit from contacting a professional.
How to change a lock on a uPVC door
Changing the lock on your uPVC door can be complicated. The type of lock involved will determine how to approach the situation. Contacting a professional will ensure everything proceeds smoothly.
How to fit a cat flap in a uPVC door
Specific tools are required to fit a cat flap within a uPVC door. Luckily, this service is a standard offering amongst all good double glazing companies.
Can you paint a uPVC front door?
Whilst you can paint a uPVC front door, we wouldn't recommend this approach. The paintwork can easily scratch, ruining the finish you've worked so hard for.