Tilt and turn windows will revolutionise your life. Designed to incorporate both safety and practicality, they are one of the most versatile window products on offer from 1st Scenic. They are designed to be used in two ways. Tilt them for ventilation or turn to open them fully for easy cleaning access. With a contemporary, sleek design they are also the ideal addition to an extension or orangery.
Choose from our wide range of designs, glazing options and handle styles to create your own bespoke windows to match your home's unique character. Out tilt and turn windows come with our standard 10-year product and insurance guarantee, so you have full peace of mind.
Safety first for the whole family
The unique dual-purpose design offers safety and security for your home and family. Need ventilation that is safe for children and pets? Simply tilt the window on one of the available settings and you don't have to worry about little fingers getting caught or anyone falling. The turn option also allows for easy evacuation in an emergency.
If you live close to a busy road or noisy railway line, the tilt option allows for ventilation while offering some noise protection. As with all our windows, they are made to measure, so they fit perfectly and come with our standard product and workmanship guarantee.
Practical, energy-efficient design
The turn option allows for easy opening, as they will turn inwards and open fully. This makes them much easier to clean, especially if you live above the ground floor. No ladders or leaning out are required, and it is so much simpler to keep your windows clean.
Made of durable uPVC materials, tilt and turn windows also comply with Secured by Design requirements. Their design also ensures your home is more energy efficient, saving you money. It will keep the heat inside in the winter and remain cool in the summer, while still allowing for safe ventilation when required.
Bespoke design and guaranteed quality
Design your own tilt and turn window by choosing the finish, style and handle design that works with your home's character and aesthetic. With a wide variety of options available, we are sure that you can find exactly what you are looking for at 1st Scenic.
Of course, our tilt and turn windows come with the same workmanship and product guarantees as all our other products. As a family-run business we know how important it is to get things right, and our craftsmanship shines through. Visit our gallery page to see some examples of our work or hear what our clients have to say in their reviews.
Start designing your tilt and turn windows today
Intrigued and want to find out more? Perhaps you're ready to get started and want a free, no-obligation quote. Either way, talk to us and we can answer all your questions or help you take the next step. Call 01689 829 602 or email info@1stscenic.co.uk.
But enough from us, now it's your turn for a free quote
Our team are on hand to help, provide advice and guide you onto your ideal window solution.
You can call our friendly experts on 01689 829 600 or use our online contact form.
Alternatively, you can use our free online quoting engine for an instant no-obligation online quote today!
We look forward to hearing from you.
What do our customers think?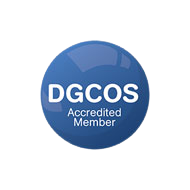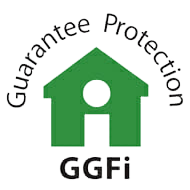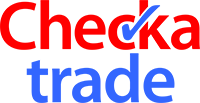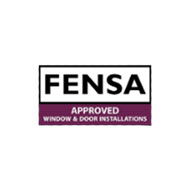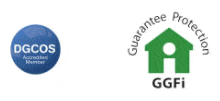 Frequently asked questions about tilt and turn windows
What is a tilt and turn window?
A tilt and turn window is an inward opening window that can be fully opened or tilted back for ventilation purposes. Being able to open the window inwards makes them easy to clean.
Can tilt and turn windows open out?
No, this style of window can only open inwards.