Our House Extensions Will Provide Extra Space for Your Orpington Home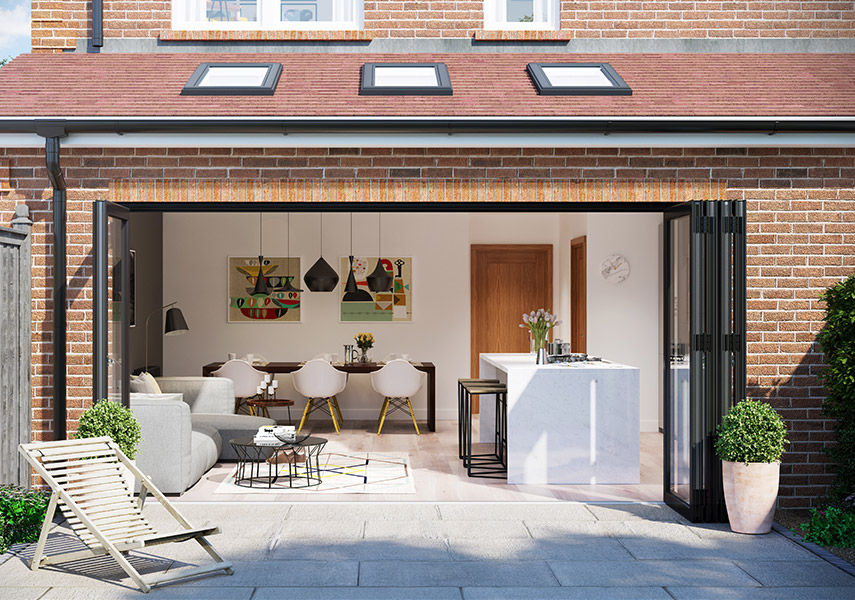 Extend the horizons of your Orpington or Kent home with our range of house extensions. These extensions are the perfect upgrade to traditional uPVC conservatories. Unlike a conservatory, they are designed mainly with brick, offering superior security, thermal performance and weatherproofing capabilities.
Offering a Space to Enjoy Year-Round
Our house extensions provide a great way of adding extra space to your Orpington property without having to move. Extensions blend into the architecture of your property and can be used for whatever you need it. We use our quality uPVC and double glazing within the design, offering a great thermal performance. Whether you choose to use our house extensions for a playroom, dining room, living room or office, that's entirely up to you.
Designed to Your Tastes
The Kent homeowner can design a truly bespoke home extension for their property. Our house extensions incorporate our uPVC and aluminium windows and doors. These products can be customised in a range of colour and woodgrain foils, letting you celebrate the style of your property.
The roofing of our house extensions is another customisable feature. The Kent homeowner can choose to incorporated tiled roofing or one of our roof lanterns into the design. Each option will bring a range of features and benefits to your Orpington property. Whether you want to flood your home with light or have a space that feels like a real room, we can deliver the best option.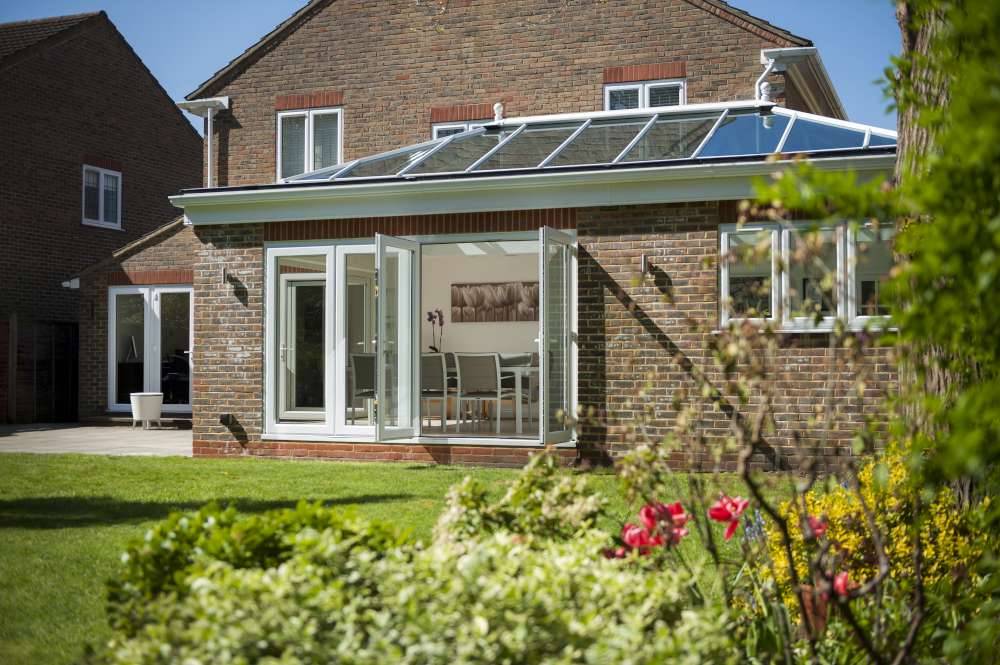 Secure Design
Unlike a conservatory, our house extensions offer a superior level of security. As they are built with more brick than uPVC, these extensions provide a greater level of rigidity and strength. We then use the finest locks within the design, which along with the uPVC or aluminium windows and doors, will protect your home from modern burglary methods.
We fit multi-point locking across the designs of our house extensions. This will remove any potential weak spots that could be exploited by would-be intruders. This gives the Orpington or Kent homeowner the complete peace of mind their home has the very best protection.
No High Maintenance Headaches
As we use the best materials to build our house extensions, the Orpington or Kent homeowner won't be left with any high maintenance headaches. Even after regular exposure to the elements, the comfort of the extension won't be blighted. We use doors and windows fitted with weatherseals, with our roofing profiles designed to keep out the changeable weather. Even during the worst storms, your home won't be at risk of the potential damage damp or cold draughts can cause.
The frames of the products used within our house extensions will not warp, bow, rot, twist, flake, crack or discolour. We imbue the colour within the material, so the Orpington homeowner doesn't have to worry about repainting them. The only maintenance you'll have to carry out for our house extensions is to give them an occasional wipe down with a damp cloth. This will maintain the good-as-new look for many years to come.
We're With You- From Design to Construction, and Beyond
With 1st Scenic, you'll enjoy the very best service from the initial consultation right up until completion. We ensure that our house extensions are completely how you want them to be. By choosing 1st Scenic, you'll get a home extension that you want for your property, not one we want you to buy.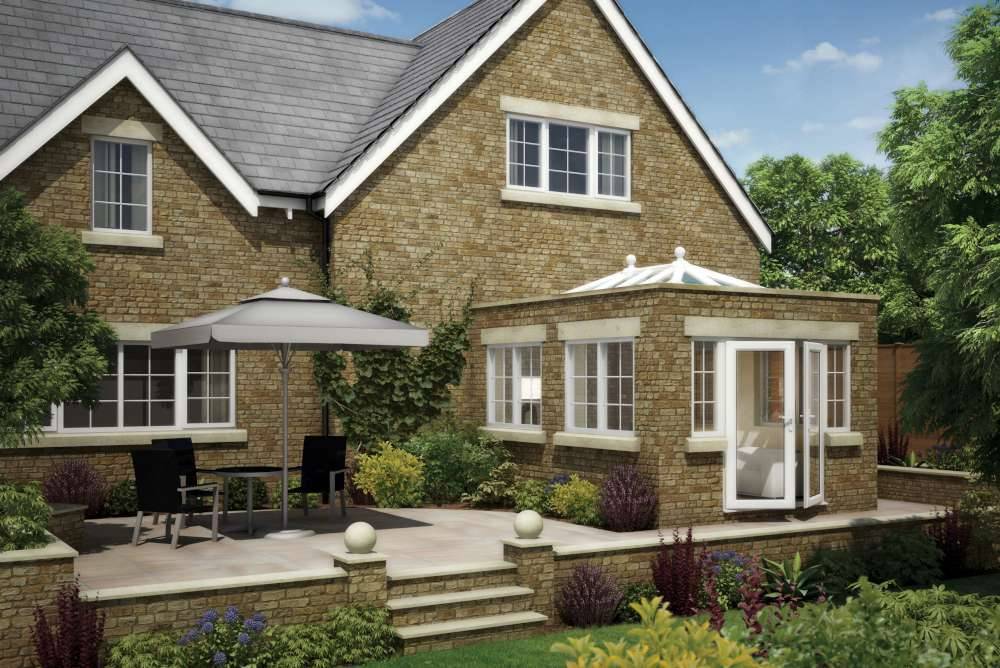 1st SCENIC HOUSE EXTENSIONS IN ORPINGTON – YOUR 1ST CHOICE (HERE'S WHY)
If you're trying to choose between companies for your house extension, here are three solid reasons to make 1st Scenic your first and only choice.
1.
We don't begin with specifications, materials and diagrams, we start with you.
You haven't chosen to invest in our house extensions for the quality materials used in the design, nor the specifications of the construction. That's why we work alongside the customer to meet their needs.
2.
1st Scenic estimators are experts in home improvements- not specialists in sales
We'll offer the highest level of professionalism to our customers. We never pressure sale or speak in jargon. Our team will only suggest the best house extension for your Kent home, not most expensive.
3.
1st Scenic Offers the Kent Homeowner Quality House Extensions as Standard
Each of our house extensions is designed from the best products. All our designs are accompanied by a guarantee of quality, giving you peace of mind you're getting the best for your Kent home.
Shall We Begin?
If you'd like to discuss our house extensions for your Orpington or Kent home, get in touch today. You can call our team on 01689 829 600 or email us via and a member of our team will be back in touch to discuss your door.
For those who know what style extension you want, start an online quote today.