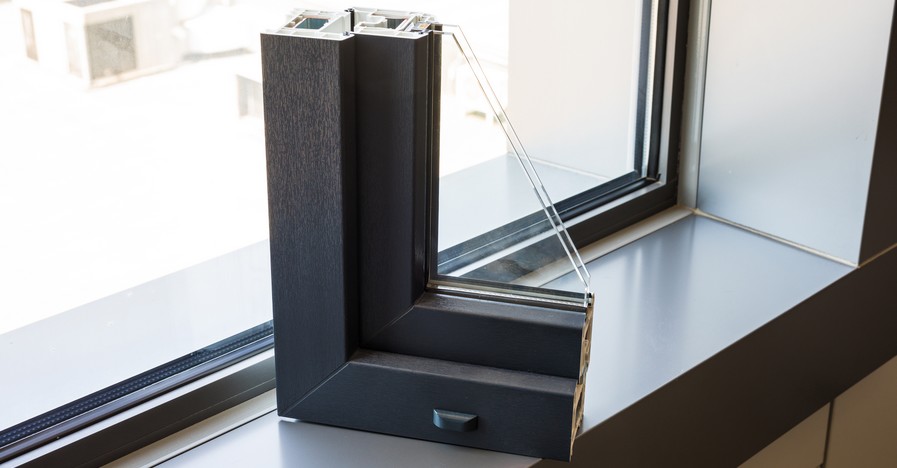 Which is a better choice for your windows – UPVC or aluminium? Homeowners often struggle with this question, and it can be a tough decision to make when you're looking to install new windows.
Well, there's no definitive answer. It depends on your particular needs, your property type and your budget.
Let's go through the most important factors you need to consider:
Durability
UPVC windows are very durable and won't rot, which means they will continue to look great without fading and require only minimal maintenance. They can easily last up to 20 years, much longer than timber frames.
Aluminium is stronger than UPVC. Unlike other metals it won't rust. Aluminium can survive some pretty extreme weather conditions without signs of damage. High quality aluminum windows can last up to 45 years.
Security
Both aluminium and UPVC windows are extremely secure, much more than timber windows which can easily be forced open when they start to rot.
In terms of security, there's no significant difference between aluminum and UPVC windows. Both will feature reinforced frames and multi-point locks. The level of security is based on the quality of locks you choose.
Soundproofing
UPVC windows are slightly more soundproof than aluminum windows. Having said that, aluminum is very effective at blocking out noise, and unless you live in a very noisy area, there won't be a significant difference in sound levels whether you choose UPVC or aluminum.
Bear in mind that the glazing is a more important factor for soundproofing than the frame. High-quality double glazing will usually be sufficient in keeping your home quiet.
Maintenance
Both UPVC and aluminium windows are easy to clean and maintain. All that's required is that you give them a quick wipe with a cloth once in a while.
However, if you pick aluminium be aware that although it won't rust, it can corrode. The best way to prevent this is to use a dry cloth to remove any moisture from the frames once you've finished cleaning.
Energy efficiency
UPVC is naturally a great insulator and UPVC windows are highly thermally efficient.
Aluminium has a higher thermal conductivity than UPVC, which means that heat can pass through it more easily. For a while, this meant that UPVC windows were more thermally efficient than aluminium windows. However, technology has now devised the thermal break, which is incorporated into modern aluminum window designs to make them just as thermally efficient as UPVC windows.
Style
You might associate UPVC windows with the classic white plastic finish. These days there are a wide variety of UPVC colours and finishes to choose from. You can even get wood-effect UPVC frames.
Aluminum frames give a sleek, minimalist look which allow more natural light into your home. Modern frames come in a wide variety of finishes to enhance their style. They also come in highly realistic wood effect coatings.
Price
The initial cost of installing UPVC windows will almost always be cheaper than the cost of installing aluminum windows. Aluminum windows tend to be more expensive due to a higher cost of materials and manufacturing. However, if you consider the long-term, aluminum can work out cheaper because it's lifespan will be longer than UPVC.
Trying to decide between UPVC and aluminum windows? Our friendly 1st Scenic team are here to help. Call us on 01689 768339 or send an email to info@1stscenic.co.uk and we'll be delighted to answer your questions.